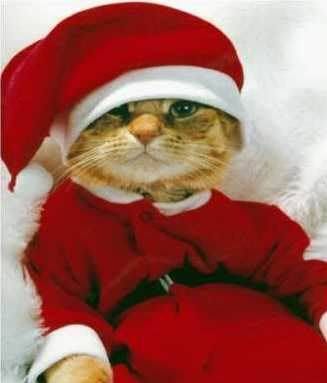 Ho, ho, ho, DesigNators. Merry Christmas, Happy Hanukkah, Quazy Quanza, and whatever other holidays you goofy "normal" people celebrate. Real simple, today. There's nothing to talk about still in Tiger Land, so here's my holiday shopping list for our Detroit Tigers.
Justin Verlander: Quaaludes. Something to calm you down, big guy. Don't put it all on yourself. Sure, the other four(teen) starters we use this year will probably suck. But that's not your problem. You can only win one game at a time.
Joel Zumaya: One of those big plastic bubbles that they put sick kids in. Go from being "Glass Joel" to "The Bubble Boy". Anything to keep your dumb ass healthy until and through the regular season.
Dontrelle Willis: An old VHS copy of "Sweatin' To The Oldies". You, my friend, are a fat bastard. That's not who we need. We need the lean, mean, goofy-motion pitching machine that we thought we were getting when we traded the entire farm system for you and Miguel. Drop some weight, get your motion back, and win Comeback Player of the Year.
Curtis Granderson: A bus to hit Grady Sizemore and put him out for the year. I don't want it to kill him, I just want the AL sportswriters to pay attention to what we have in center in Detroit. Andy Van Slyke said that if he had a daughter, he'd want her to marry Curtis Granderson. That's high praise, my friends. Maybe crazy and creepy, but high praise, nonetheless.
Fernando Rodney: A pair of those glasses that Ricky "Wild Thing" Vaughn wore in Major League. Maybe this way, Rodney can find the strike zone more than twice per inning. Also, maybe he'll finally realize that he's wearing his hat the wrong way.
Dave Dombrowski: A closer to fall in his lap at a cheap price. If you believe what you're hearing around the league, price expectations for Fuentes and the remaining relievers are dropping. Double D needs one or two guys to at least make it look like he's trying out there.
Gerald Laird: Bigger feet. Why? Because to the average fan, he has giant friggin' shoes to fill replacing Pudge Rodriguez behind the plate in Detroit. I wish you luck, Gerald.
Gary Sheffield: The Fountain of One More Year. Wouldn't it be awesome to see the Gary Sheffield of old...instead of the old Gary Sheffield?
Placido Polanco: A Mr. Potato Head. Just so he can hold it up next to his giant noggin and give the boys some laughs.
Ramon Santiago: One ounce of respect. Cause that's more than what's been shown to him by the Detroit Tigers management.
Magglio Ordonez: Rogaine. Just in case. Don't lose those locks, Maggs. I'd blow up an orphanage to have hair like yours.
Jim Leyland: 50 cartons of Reds. It's the gift that keeps on giving...tumors.
Jeremy Bonderman: The learning ability of a 10 year old in little league. If a 5th grader can learn a changeup, you should be able to.
Matt Treanor: For the Tigers to sign Casey Daigle. He's married to Jennie Finch...that'll take some of the attention off of your wife for a change.
Miguel Cabrera: A nice, new mantle...to hopefully put the MVP Awards on that you'll be winning with us.
Brandon Inge: Puberty. Hopefully, that way, you might be able to grow real facial hair. And most importantly, you'd possibly gain the maturity to take a different approach at the plate. Moron.
Nate Robertson: A Dire Straits CD. "Money For Nothing"...that about describes your season last year.
Once again, Happy Holidays to everyone out there. Here's to hoping that we all get what we want this year...a World Series Championship in Detroit.