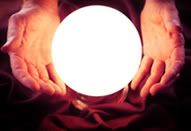 With all eyes on what moves DD will make to get us competitive for the 2009 season, I'm actually more worried about what will happen AFTER the '09 campaign. The only big name in the minors is (please don't get hurt) Rick Porcello. But this team is getting old everywhere except first base and center field. Take a look.
C: Um, yeah.
1B: Miguel Cabrera (26 in April, signed through '15)
2B: Placido Polanco (33 and contract up after '09)
3B: Brandon Inge (32 in May, contract up in '10)
SS: Um...sigh.
LF: Carlos Guillen (33, broken down, signed through '11)
CF: Curtis Granderson (28 in March, signed through '12)
RF: Magglio Ordonez (35 in January, signed through '11)
DH: Gary Sheffield (40, up after '09)
The pitching is still fairly young...but is it any good? Will Verlander, Rodney, and Zumaya ever pitch like they did in 2006 again? Will Bonderman ever get over the hump? Will Nate and Dontrelle remember how to pitch better than a AA call up?
If we don't get something done in 2009, this team is in trouble. Expect guys to be dumped in Pudge-like fashion if they play like the '08 season. Do you expect Polonco to be back in 2010? I don't. Guillen? They probably wish he would retire now. Gary...well, we all know what they think there. Magglio may not be traded now, but I don't see him spending much more than another year in D-Town. How's this for your 2011 Tigers team?
C: Dusty Ryan
1B: Miguel Cabrera
2B: Scott Sizemore
3B: Jeff Larish
SS: Cale Iorg
LF: Casper Wells
CF: Curtis Granderson
RF: Matt Joyce
DH: Maggs/Carlos: whoever isn't traded/injured
Scary. Obviously, a lot can change. When we get out from under these Magglio, Nate, Dontrelle, Carlos, and Inge contracts, there will be cash to spend on free agents. Trades can be made. But will DD be around long enough to get to that point? Should he be? Will the young pitching in the minors develop enough to carry us in the coming years? Will I ever become an optimist?
The future looks bleak. I hope my crystal ball is just broken.